Annual Maintainance
 Our annual maintenance visit consists of attending onsite once a year, inspecting theclock installation and checking that it is safe, and that there are no apparent signs of wearor areas of concern that may cause problems in the following twelve months.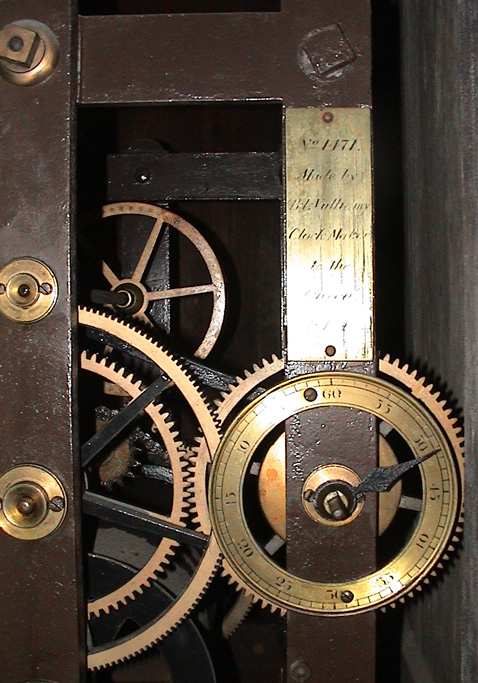 We will then clean and lubricated the clock movement and all other accessible parts within thebuilding including the dial motion works, bevel gearing and the universal joints. We willalso check the bell hammers and bell cranks lubricating and cleaning where necessary.
Any adjustments to the hammer wires or hammer check springs will be undertaken.  ]Once new steel weight lines and hammer wires have been fitted by us, they will replaced free of charge should they break whilst the clock is under our care.
We will attend as soon as possible once notified of a breakdown and correct the fault FREE of charge. However, if the fault is caused by normal wear and tear, vandalism or misuse it maybe necessary for us to charge for the visit.
If we have any areas of concern regarding your clock installation we will supply a report and necessary quotations for the work free of charge and without obligation.
The agreement does not include provision for making the Summer/Winter time alterations, or for the regulation and correct timekeeping of the clock- which should be the responsibility of a local person.
We will, however, if asked give instruction on how to look after the clock on a week to week basis, again free of charge when we are in the area.
The cost of our annual service depends on the size and type of clock installation, but on average it is between £130.00 - £160.00. We would, however need to make an onsite inspection before confirming the cost. This inspection would be undertaken free of charge and without obligation.