Contact
We welcome all enquiries and would be happy to answer any queries or questions you may have.
Call us, email us or fill in the simple form below.
Tel: 017684-86933
Email: info@clockmaker.co.uk

The Cumbria Clock Company Ltd
Castle Workshops
Dacre
Penrith
Cumbria
CA11 0HL
Past projects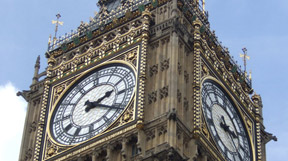 The Cumbria Clock Company designed a new drive unit for the dials of the Great Clock and finished with traditional hand engraving.